TASTINGS, DINNERS, AUCTIONS, GALAS... & FÊTES!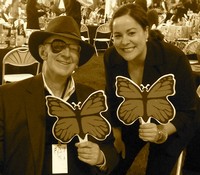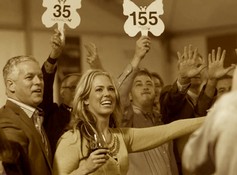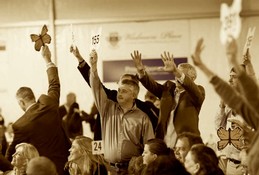 Wish you were here? Be a part of the Retour lifestyle and join us on our journey. Whether it's at your home, at the winery, a favorite restaurant, or attending a fabulous fête somewhere in the U.S., we look forward to sharing our wines with you. Be sure to check back here often as the portfolio of posts continue to grow.
Giving back is extremely important to us. Each year we have been a featured producer, or donor with some of the most prestigious wine auctions and foundations around the nation. We support select non-profit organizations that further education, are associated with offering healthcare for those in need, and charities related to culture and arts. To date, we have raised nearly a half million dollars.
Join Lindsay Woodard at the following events and winemaker dinners around the nation.
There are too many fabulous events to list for 2019, but here's a limited preview. Please contact us for details in your locale.
---
2019 EVENT CALENDAR:
>> Guadalupe Center: Big Patron Event and "Old Hollywood" Gala and Auction
January 14-22, 2019
Naples, Florida
>> Oregon Fallen Badge Foundation "Law Enforcement Ball and Auction"
January 26, 2019
Portland, Oregon
>> Storming the South - please inquire for an invite
February 21-27, 2019
Georgia and Alabama
>> The Giving Kitchen "Team Hidi Event"
February 24, 2019
Atlanta, Georgia
>> Patti's "Oregon Pinot Camp"
February 26, 2019
Birmingham, Alabama
High Museum Wine Auction!
March 21: Ladies Luncheon
March 21: Private Collector Dinner
March 22: Friday Night Fête Dinner: A Celebration of the High Life
March 23: LIVE Auction | A Legendary Food & Wine Experience
... more to come!
>> MODE DE VIE: CHECK OUT MEMORABLE EVENTS FROM THE PAST HERE