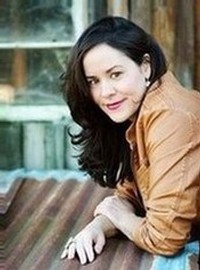 Dear Friends,
Thank you for your interest in Retour, we are so excited you chose to visit us.
Retour was founded in 2005 with a focused mission: produce an exceptional old-vine Pinot Noir from highly acclaimed vineyards in unique places throughout the Willamette Valley. The average age of vines are 38-40 years old. Consulting Winemaker Eric Hamacher and I are deeply committed to a hands-on approach with each vine (even plucking unwanted berries from clusters with "tweezers") and use minimal intervention in the cellar to achieve the elusive balance between expression and elegance.
To unveil the purity of place and true expression of the vintage, the Pinot Noir is fermented with native yeasts, aged in individual lots and is unfiltered and unfined. Only one wine is produced each year and only the best barrels are orchestrated into the final blend. Retour is complex, nuanced, has pitch perfect acidity and an eloquent structure. It is a wine that is crafted to age gracefully in the cellar for years to come. Some consider this natural approach to winegrowing Burgundian; we consider it the only true way to make wine that reveals itself and the place where it is grown.
For those of you who have followed Retour over the years, you know that our goal is to produce an exceptional Pinot Noir, a wine that matters, a wine that shares the history, purity and soul of the region. Also part of the Retour Family are three more Pinot Noirs: Manifest Destiny, The Holy Grail and a downright delicious, acid-driven Rosé. It is our joy to offer you a wine that matters, a wine that – if you listen carefully – will show you the road home.
Retour is very limited in production and the best way to acquire our wines is direct from the winery. We encourage you to join the MAILING LIST, where you will receive our annual Private Offering. If you're interested in placing an order (you absolutely should!), or adding more to your collection, you may acquire here, or contact me direct. Your interest and support are extremely appreciated and I cannot thank you enough.
May your corks fly straight and your aim be true!
Affectionately Yours,
Lindsay
971-237-4757 | lindsay@retourwines.com